Researchers report progress in their projects 
In January of this year, the Brian Morden Foundation presented a $35,000 check to Kelly Bailey, MD, PhD. Dr. Bailey is a physician scientist at the UPMC Children's Hospital of Pittsburgh. This donation was made possible because of the success of "Keira's Dream … a concert to benefit the Brian Morden Foundation," which was held in December 2019. Dr. Bailey's clinical and research focus is on the adolescent bone tumor Ewing sarcoma, the type of cancer that took Brian Morden's life. The goal of Dr. Bailey's work is to discover more effective treatment combinations for patients with metastatic or relapsed Ewing sarcoma. Currently, Dr. Bailey is preparing two manuscripts for publication to share her findings and to collaborate with others in the field. For more information, please see this summary.
In addition, The Brian Morden Foundation continued their partnership with Philadelphia based Alex's Lemonade Stand Foundation (ALSF) in the fight against childhood cancer. 
In September 2019, during National Childhood Cancer Month, the BMF was thrilled to be able to present a check to Alex's Lemonade Stand Foundation to co-fund two projects.  The year 2019 was significant for both Brian Morden Foundation's co-founder/president Dawn Morden and vice-president Barbara Piper. Their sons (Brian Morden and Tim Piper), both born in 1984, would have been 35 in January and April respectively had their lives not been cut short by cancer. The Brian Morden Foundation Board of Directors chose to honor and remember Brian and Tim in a meaningful way using donor funds that were designated for research. The $35,000 donation was symbolic of the 35th birthdays Brian and Tim should have been celebrating. 
Dr. Ferrando and Dr. Mullighan, partners in the "Crazy 8 Initiative" representing Columbia University and St. Jude Children's Hospital, recently sent a brief project update regarding platform development for target identification in high risk pediatric leukemias.
Dr. Javed Khan, M.D. from the National Institute of Health and a participant in the ALSF's "Crazy 8 Initiative," submitted a final report summary about his project "Targeting Fusion-Driven Sarcomas." Dr. Khan anticipates the publication of information and data regarding this project and plans to continue to the next phase of his work.  
The Brian Morden looks forward to supporting these and other future promising research projects, several of which will be funded due to the generosity of a recent donation made in memory of Fred and Patricia Young. In addition to research, the Young donation enabled the BMF to provide gas cards to help with transportation costs to our local children and families battling childhood cancer. Easter for Eli baskets and filled Easter eggs provided by the Blair County Chapter of the Pennsylvania Association of School Retirees were delivered along with the gas cards and Fourth of July Brian Bags. 
<3 <3 <3 <3 <3 <3 <3 <3 <3
February 15, 2016
13 years after Brian passed away from Ewing's Sarcoma, cancer has not won the battle. Brian's legacy continues through the lives of many others. The Brian Morden Foundation is excited and grateful to be able to announce a partnership with Alex's Lemonade Stand.
Initially, we will be helping to fund a promising research study by John Bushweller, PhD, of the University of Virginia School of Medicine. Cancer WILL NOT win.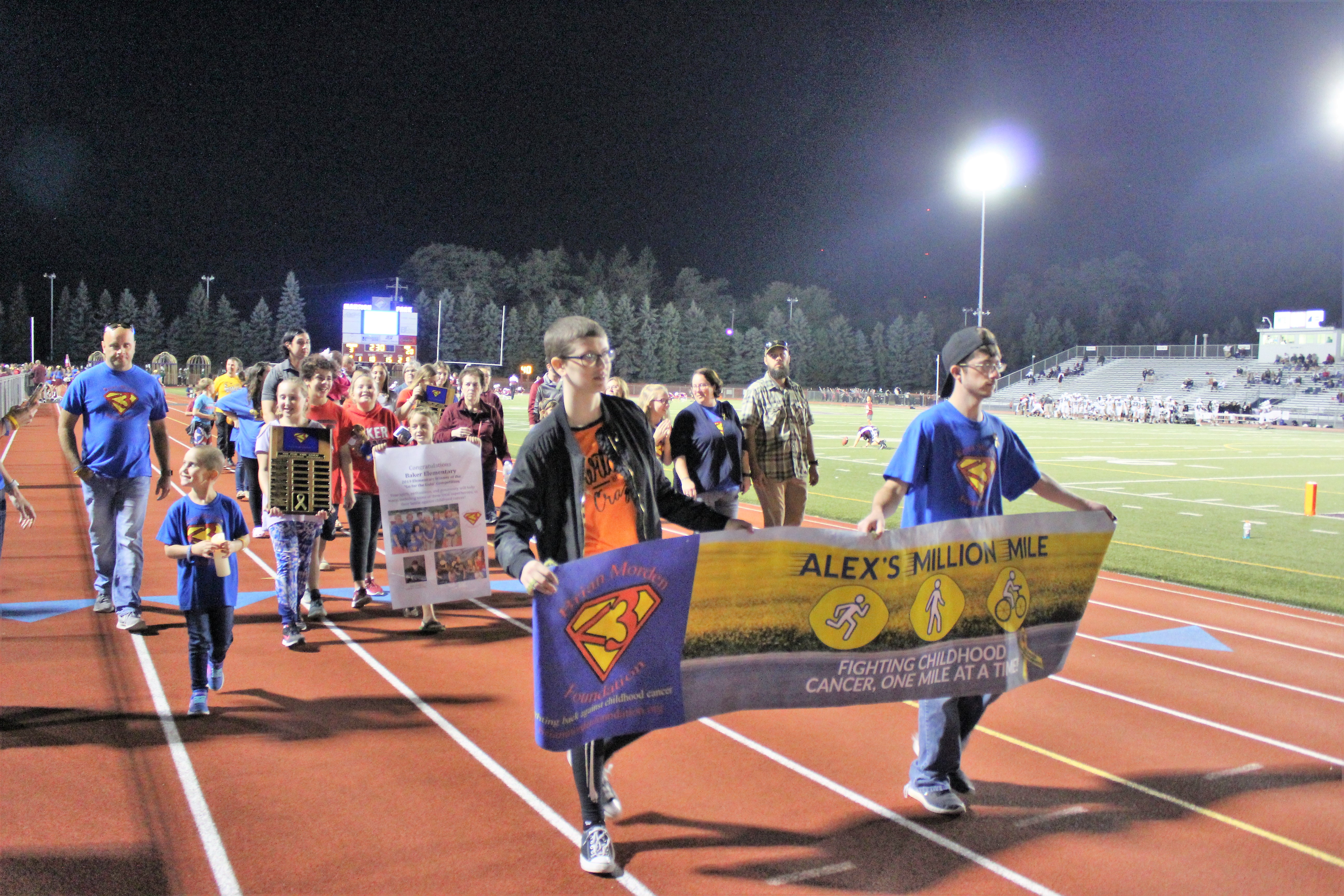 To send your gift by mail, please send your check to:
Brian Morden Foundation
3002 2nd Ave.
Altoona, PA 16602
Thank you for your support!
Copyright © 2023 BMF. All Rights Reserved.