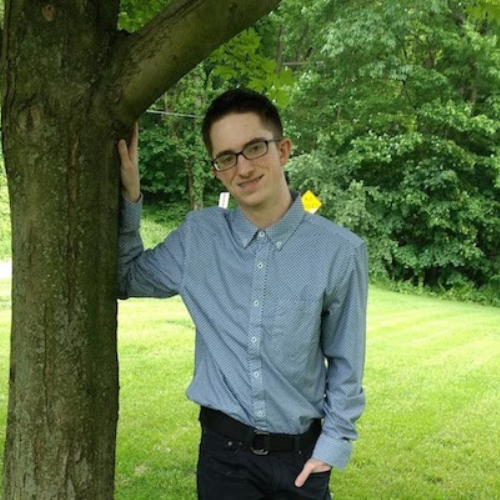 Timothy Boyles is a 17 year old young man who lives in Altoona and is a student at the Altoona Area High School and the Greater Altoona Career and Technology Center. He lives at home with his mom (Leah Boyles), father (Sean Boyles), sister (Ava) and brother (Eddie). Timothy is a 10 year Non-Hodgkin's Lymphoma Survivor! Timothy has been a patient at Children's Hospital of Pittsburgh of UPMC since December 2003 at the age of 2 when he was diagnosed with Hypogammaglobulinemia, which is an autoimmune disorder. Since his diagnosis he's been diagnosed with several other medical issues that doctors believe all stream from his autoimmune deficiency.
Timothy has endured over 30 surgeries in the past 15 years many of them involving his chest. He's had multiple bilateral chest tubes to drain fluid from his lungs, needle biopsies, bronchoscopies, etc. In May 2006 Timothy started to get sick again and the doctors began treating him with IV medication for what they believed to be pneumonia. After several weeks there wasn't much of an improvement so he was hospitalized and they began more testing. A needle biopsy and a bronchoscopy were performed, but with no success due to issues accessing his right lung. Dr. Kane performed an open lung biopsy and that's what led to Timothy's diagnosis.
On June 4, 2006 Timothy was diagnosed with stage 4 Non-Hodgkin's Lymphoma. He underwent 13 months of chemotherapy before having a bone marrow transplant (that came from cord blood from an anonymous donor) on August 7, 2007. Timothy was lucky and only suffered mild side effects of the chemo (hair loss, fever, chills, and nausea). You could always find him playing in the playroom or taking walks in the halls when his counts were up, or in his room playing video games until the early AM. He loved when his friends (the nurses) would play his video games or talk football and Nascar with him.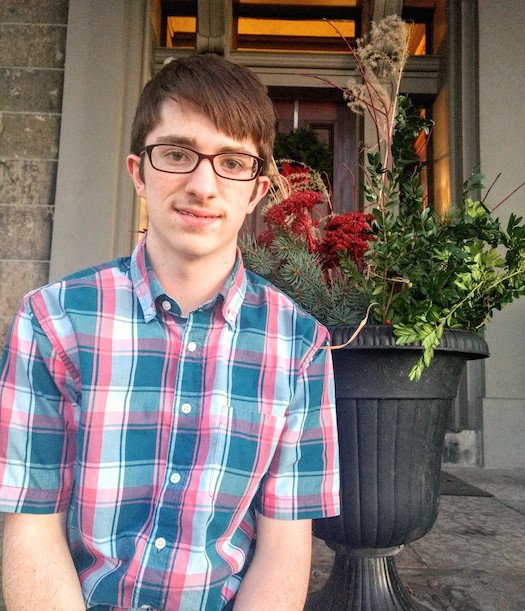 Since his diagnosis Timothy has had two more surgeries. He started getting sick again in September 2008, and after having a PET CT done the results came back that his right lung was mostly dead tissue due to the chemotherapy. In October 2008 he underwent a 16 hour surgery to remove the upper and middle lobes as well as a small portion of his lower lobe of his right lung. Also, due to the harsh chemo treatments Timothy's hearing slowly decreased causing the bones in his ears to become brittle and covered in scar tissue. He had surgery in March 2017 to remove the bones in his right ear and replace them with artificial ones. He suffered from severe vertigo for a little over two weeks and due to the severity of the effects as well as a higher possibility of total hearing loss the doctor, Timothy, as well as his father and I, have decided to let the left ear alone and he'll continue to use a hearing aid.  Timothy has also developed high blood pressure and is asthmatic, but thankfully with low dose medication it's under control!
He continues to travel to Children's Hospital of Pittsburgh for his follow up appointment with Hematology/Oncology (once every two years), Nephrology (once a year), Pulmonology (every 6 months), and ENT (as needed), and continues to see his audiologist and PCP in Altoona on a regular basis. He also has breathing tests every 6 months and routine blood work, echocardiograms, ultrasounds, and EKGs yearly.
To look at Timothy you would never know he's been through so much. He's always kept a positive attitude and we've never held him back from doing anything he's wanted to do. He's played soccer, baseball, and tackle football just like any other kid. He still loves to play video games, but also enjoys hanging out with his friends and family.
Timothy loves to put a smile on others faces, and is always cracking jokes. He volunteers for the Brian Morden Foundation because he knows what it's like to be a recipient of their Brian Bags and what it meant for him to know there were other people out there that cared for him, people he didn't even know. The Child Life staff at Children's were always there to help put a smile on his face whether it was playing video games, playing hockey in the halls, doing crafts, playing Bingo, Music Therapy, etc. Because of that Timothy has chosen to split his $1000 between The Brian Morden Foundation and the Child Life Department at Children's Hospital of Pittsburgh of UPMC. He would like the money to be used towards the Brian Morden Foundation Scholarships For Higher Education. Timothy said, "Who knows maybe someday one of them (a BMF Scholarship recipient) will become a doctor or a nurse and help someone like me." His mother Leah noted that he chose the Child Life Dept because he "loves to see others smile and they always helped him keep busy and not think about being sick or being away from home all the time."