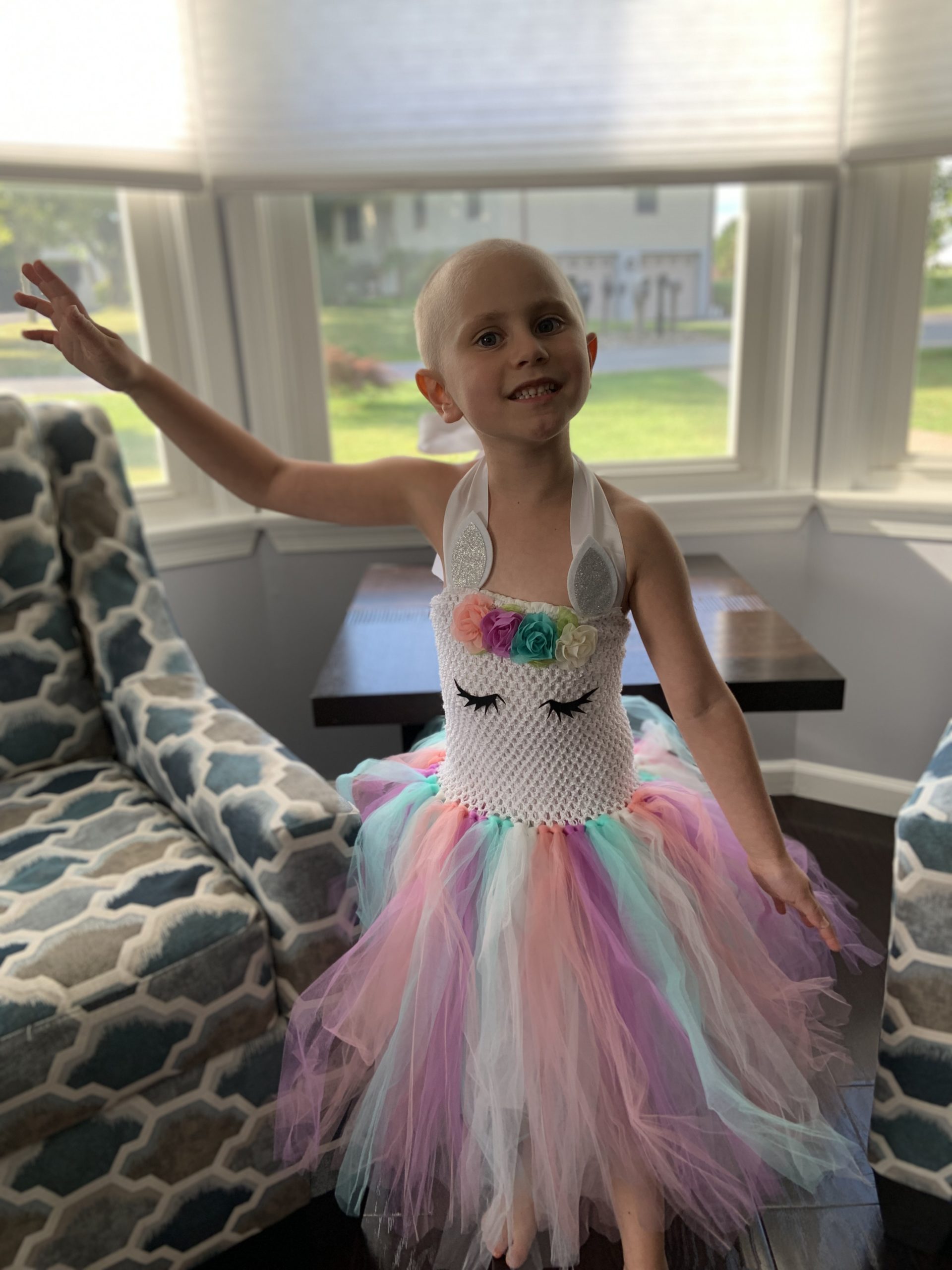 Ava had just turned five and started kindergarten at Hollidaysburg's Foot of Ten Elementary.  She had only attended three weeks of school, when our world was turned upside down.  On September 13th 2018, we discovered a painless lump on Ava's left buttock. We had no idea that would be our last "normal" day.  The next day, Ava was examined by her local pediatric group; who showed concern and ordered her a stat MRI.   We took her to Altoona Hospital to have the test performed and we were asked to stay for the results.  Our pediatrician called us and told us that the radiologist was very concerned with the test and told us to go the Children's Hospital of Pittsburgh Emergency Department.  After several hours of poking and prodding, we were given the news that Ava had a tumor, likely cancerous. We were discharged from the hospital early Saturday morning and told that someone would call us on Monday to get us scheduled for surgery.  On September 18th, Ava had a surgical biopsy performed.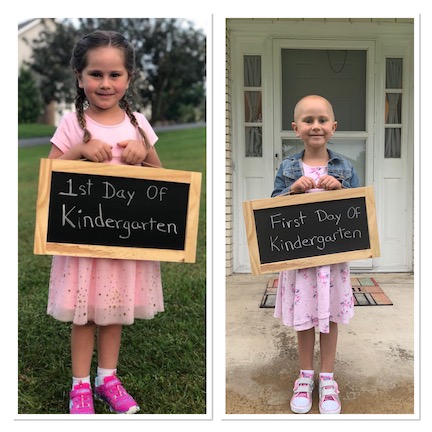 Due to the distance from Pittsburgh, we agreed to receive the results over the phone. Six days after the procedure we got confirmation that Ava had Ewing's Sarcoma, an aggressive and rare pediatric cancer.  That same day we spoke with folks about fertility preservation. Due to Ava being only 5, they could not harvest an egg but could take an ovary for preservation.  The long-term effects of the chemotherapy regimen to treat Ewing's Sarcoma, as well as radiation required; could leave Ava sterile.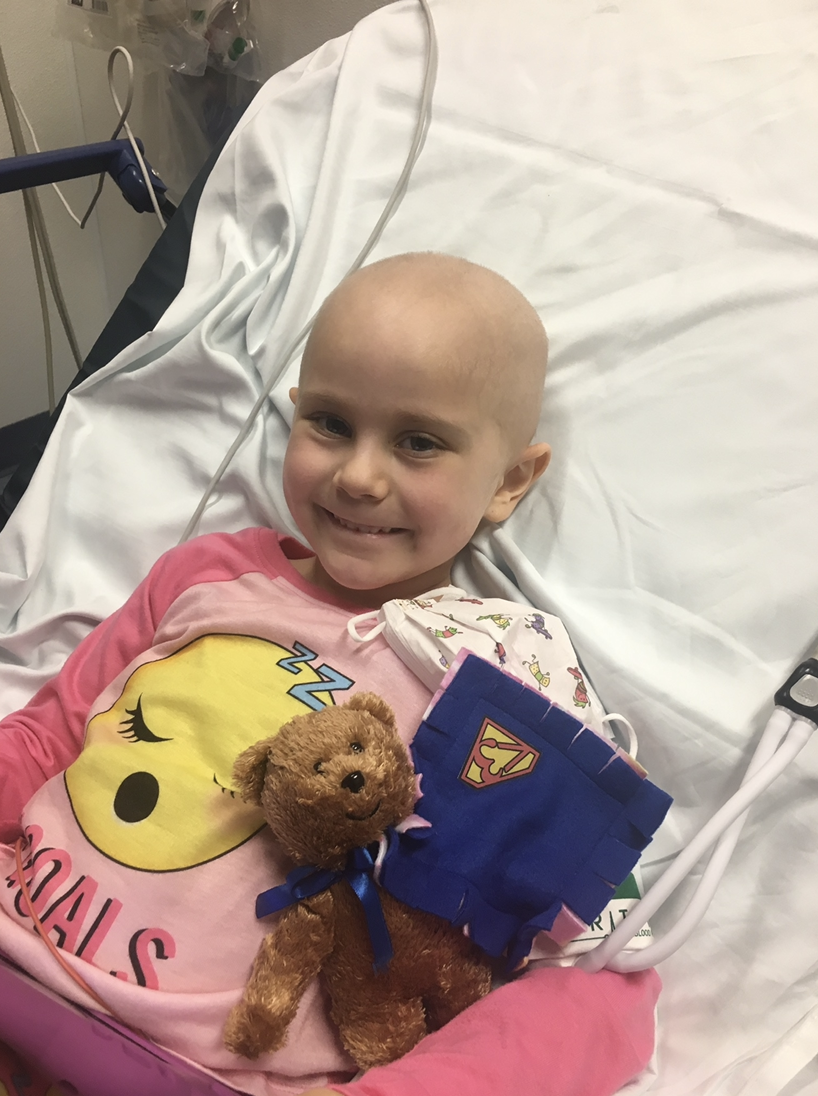 The day after learning our child's diagnosis, she underwent surgery to have an ovary removed for preservation, bone marrow biopsies to assess whether her disease was localized or metastatic and had her mediport implanted. She began chemotherapy that same week.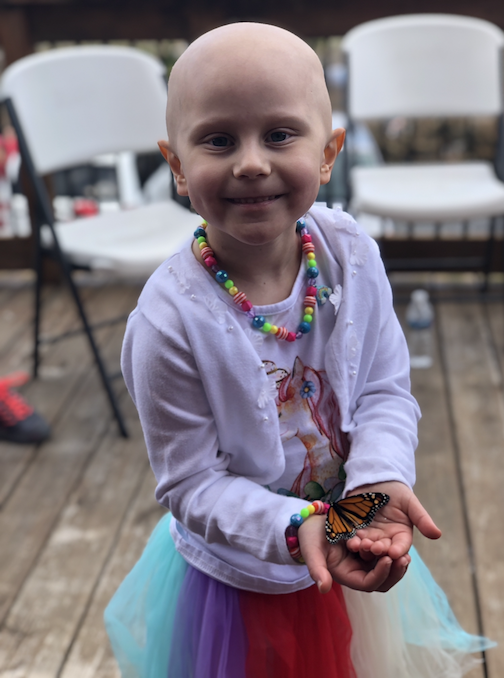 Ava had a total of 14 chemotherapy treatments. Each were performed as an inpatient.  She alternated a 5-day course of one type of chemo with a 2-day course of another.   Ava suffered nausea, hair loss, mouth sores, loss of appetite, and low blood counts due to the chemo. She really struggled with oral medication and at times it became impossible to get her take her required medication.   Early on, she had to switch from an oral medication for pneumonia prophylaxis, to an IV to make things easier.  She also had severe anxiety with needles, particularly for accessing her port. She worked with a psychologist, as well as child life specialists to finally make this not such a traumatic task.  She had frequent blood transfusions as both her hemoglobin and platelets would drop extremely low.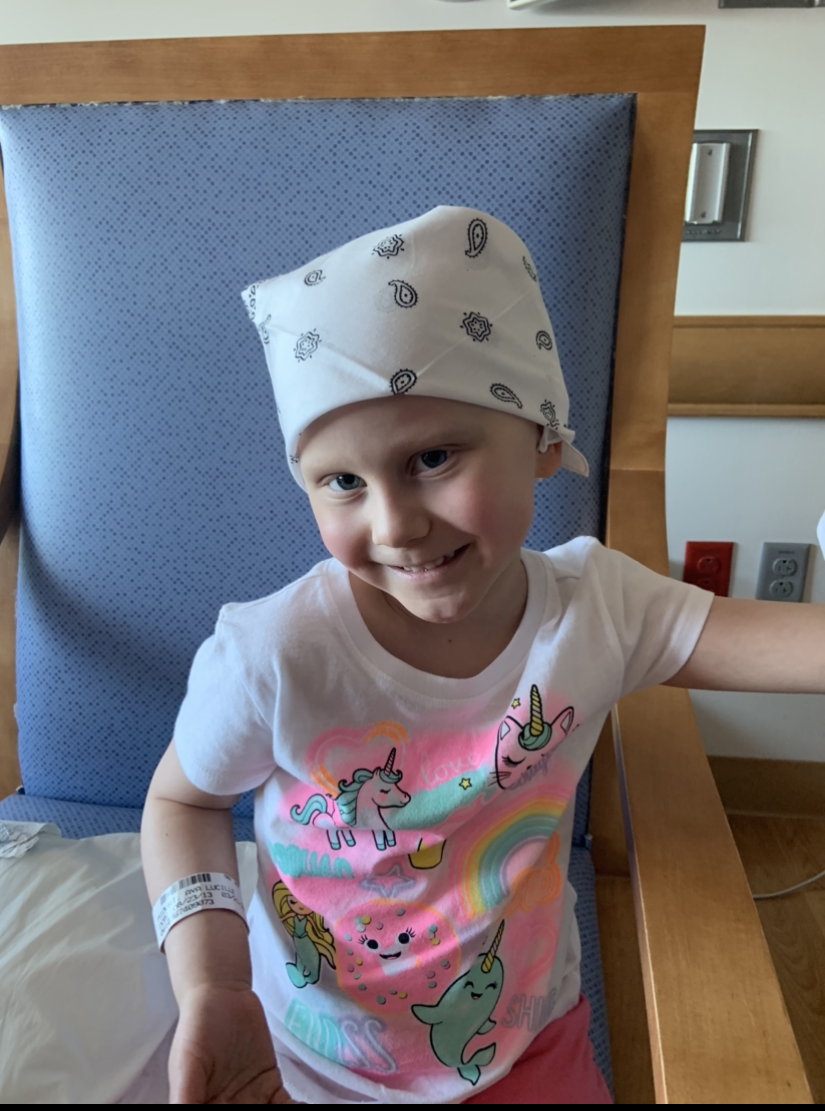 She also developed many "neutropenic fevers" due to low white cell counts. Trips to our local ER with ambulance transfer to Pittsburgh became our new norm. It was difficult to plan for anything. As chemo continued, Ava's body had a harder time recovering; and her chemotherapy cycle would often be delayed.  Often times, we would drive to Pittsburgh and be all packed up for an admission; only to be sent home and rescheduled due to her platelets being too low for treatment.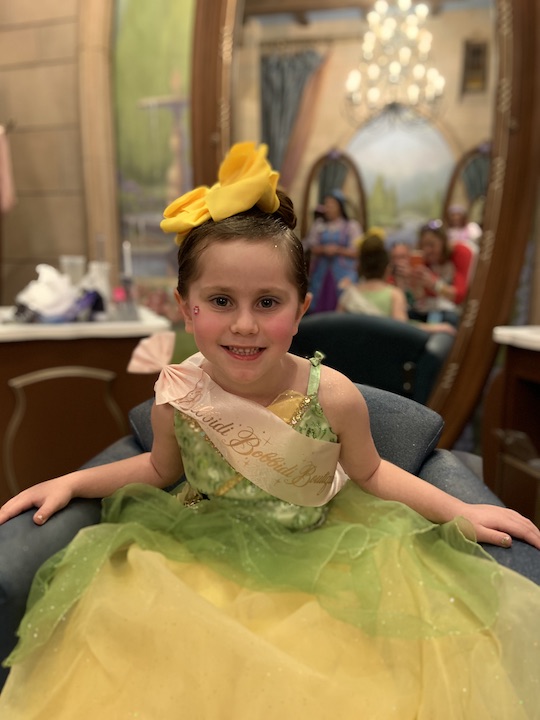 We had second opinions at two highly esteemed institutions and traveled both to Children's Hospital of Philadelphia and Cleveland Clinic.   Ava's plan for treatment included chemotherapy, surgery for removal of her tumor, along with radiation to treat any residual disease that was unable to safely be removed. After meeting with all three institutions and their teams, we decided to go to Cleveland for surgery and Philadelphia for proton radiation. After 11 chemotherapy treatments, Ava underwent a successful surgical resection at Cleveland Clinic Children's Hospital.  We received the best news yet, that Ava's tumor had responded amazingly well to chemotherapy.  The tumor was removed and was 100% necrotic with clear surgical margins, so the decision amongst all three institutions were unanimous, Ava did not need radiation.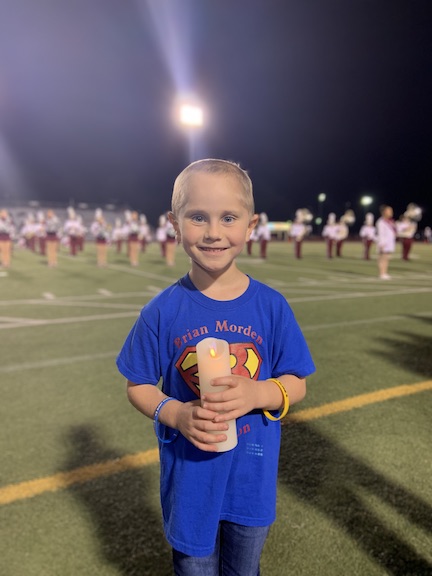 After a month of recovery, Ava resumed chemotherapy for her final three cycles.  She completed her last chemotherapy at the end of July.  Ava had her end of treatment scans on July 17th. We were given the news that she is NED (No evidence of disease).  She had her mediport surgically removed and started kindergarten on August 27th.  Her six month scans were performed in January 2020 and everything was good.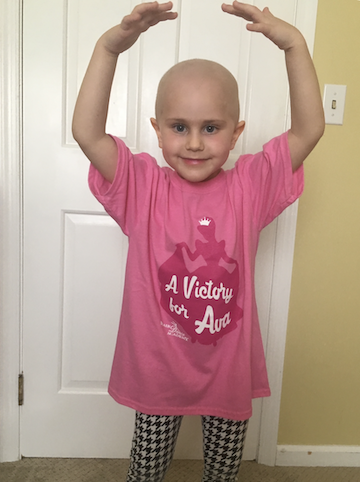 Ava will continue to have frequent follow ups.  She will need to have an echocardiogram of her heart and kidney function testing to check for damage induced by the chemotherapy. She will also have chest x-ray/chest CT and MRI of her pelvis, and lab work.   This will occur every three months for the first year, every 4 months year 2, and then every 6 months for years 3 through 5. She will then graduate into the cancer survivorship phase, which no longer includes scans but is to monitor the long- term side effects of chemo.  Risk for relapse is the greatest for Ewing's in the first two years, which is why the monitoring is at a higher frequency.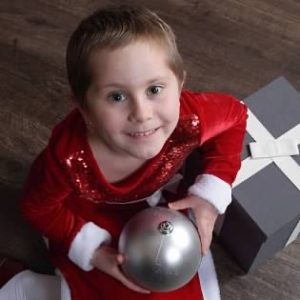 Ava has resumed life as a kindergarten student at Foot of Ten Elementary. She has resumed swimming, dance classes at Blair Dance Academy and is thriving.  She recently returned from her Disney Make-a-Wish Trip in December and is enjoying life with her mom, dad, and cat, Doozie.  Her hair is growing, though not as fast as Ava would like, but we are thankful for our present outcome.
This has been the worst experience of our lives.  The shock of the diagnosis, the hardships of the treatment, and fear of the outcomes. We are thankful that Ava is doing well and is presently displaying only some minor effects from the chemotherapy.   We are appreciative of the Brian Morden Foundation, for their mission to help local pediatric cancer families along with funding research for Ewing's Sarcoma.
The physical, psychological and financial burdens of pediatric cancer are immense.  It is with the help and generosity of the community that we can fight together for better, more effective treatments; as well as support the financial burden of those going through treatment.
At the request of Ava's parents, the *BMF CARES Spotlight program will donate $1000 to the Amelia M. Sharer Foundation. Amelia was diagnosed about the same time as Ava. The two girls and their parents became very close. The Amelia M. Sharer Foundation's primary goal is to help ensure that no child is denied emergency medical transportation due to a lack of medical insurance. This mission is particularly close to the foundation's heart, as Amelia initially waited for over six hours for ambulance transportation to the Children's Hospital, due to a temporary lapse in insurance coverage. It wasn't until an EMS crew two hours away heard of the situation and selflessly offered to transport Amelia at no cost to the family.
*The Brian Morden Foundation based in Altoona, PA, was created in May 2003 to fight back against childhood cancer. The Brian Morden Foundation CARES Spotlight began in January 2018. The program is shining a light on our Children with Cancer, Raising Awareness, and Providing Funds for Research, Education, and Support for children with cancer and their families.