Our mission is to find
the cure for Childhood Cancer.
The Brian Morden Foundation was created to honor Brian, a courageous 19 year old, who battled Ewing's Sarcoma for more than two years. He lost the battle on February 15, 2003, but his family, friends, and many others who only knew Brian by reputation have vowed to continue the fight against this horrible disease.
The foundation has three goals:
Fund Ewing's Sarcoma and childhood cancer research.

Support patients, family, and staff of pediatric oncology units

Provide funding for "Brian Morden Memorial" higher education scholarships

<3 <3 <3 <3 <3 <3 <3 <3 <3
CHILD CANCER STATISTICS & INFORMATION
Some disturbing facts about childhood cancer (from CureSearch.org, ALSF, and/or Candlelighters.org):
Every day, approximately 250 kids around the world die from cancer.
In the US, cancer is the #1 disease killer of children, cutting short the lives of more children under the age of 20 than any other disease.
Every school day, 46 young people, or two classrooms of students, are diagnosed with cancer in this country. More than 12,500 children are diagnosed with cancer each year and over 40,000 children and adolescents are currently being treated.
The incidence of childhood cancer has increased every year over the past 25 years.
The federal government's budget for childhood cancer research is only about 4% of all cancer research funding.
The potential years of life lost to childhood cancer and the potential years of life saved by treatment exceed all other cancers with the exception of breast cancer.
Childhood cancer is not related to lifestyle choices as it is for many adult cancers. There are no screening tests for most childhood cancers.
There are at least 16 different types of childhood cancer including ALL, ALM, Ewing's Sarcoma, Brain Tumors, & Lymphomas.
Most children cannot be treated at a local hospital; families must face the disruption of traveling for treatment.
Some signs of childhood cancer are:
Continued, unexplained weight loss
Headaches, often with vomiting, at night or early morning
Increased swelling or persistent pain in bones, joints, back, or legs
Lump or mass, especially in abdomen, neck, chest, pelvis, or armpits
Development of excessive bruising, bleeding, or rash
Constant infections
A whitish color behind the pupil
Nausea which persists or vomiting without nausea
Constant tiredness or noticeable paleness
Eye or vision changes which occur suddenly and persist
Recurrent fevers of unknown origin
Approximately one in 330 children will be diagnosed with cancer by age 19. Although it is unlikely that your child will develop cancer, as a parent, you need to be aware of the symptoms of childhood cancer. Observe your child for any sudden, persistent changes in health or behavior as listed above. Since most of the symptoms of cancer can also be attributed to benign conditions, the diagnosis of cancer can be a long process. You must trust your own instinct and work as a team with your doctor, using your knowledge of your child and your doctor's knowledge of medicine to protect your child's health.
Four local school districts are supporting September's National Childhood Cancer Awareness Month with Gold Ribbon Games and sales of "Be Bold, Go Gold" t-shirts in school colors. Shirts are being sold at schools and may also be purchased online at https://www.brianmordenfoundation.org/bmf-shop/
The Brian Morden Foundation has sponsored awareness month activities since 2003 when Brian Morden died of Ewing's Sarcoma. Local Gold Ribbon Games began at the Altoona Area High School, Brian's alma mater, at the suggestion of Athletic Director Phil Riccio and Community Relations Director Paula Foreman. Tyrone Area School District is joining Bellwood-Antis, Hollidaysburg, and Altoona for the Gold Ribbon Games this year and suggested the t-shirts.
Gold Ribbon Games (all held at 7 PM at home fields):
Tyrone – September 3, 2021
Bellwood-Antis – September 10, 2021
Altoona – September 17, 2021
Hollidaysburg – September 24, 2021
Other awareness activities include:
Kick-off event at the Altoona Curve – Saturday, August 28, 2021 – Game time is 6 PM – The evening is being sponsored by the Brian Morden Foundation with gold ribbons and informational cards being given to the first 6,000 in attendance. Prizes will be given to several lucky card holders. Local childhood survivors and their families will be guests of the Brian Morden Foundation at the game.
BMF Team of Alex's Million Mile – Join the Brian Morden Foundation team of Alex's Million Mile during September. Teams around the world are raising funds and logging all the miles they run, walk or ride so that together 1 million miles or more is reached for childhood cancer awareness and research. For more information and to register visit brianmordenfoundation.org.
Altoona City Council meeting – September 13, 2021 – proclamation announcing National Childhood Cancer Awareness Month and Gold Ribbon Day in Altoona will be read.
"Go for the Gold" Competition – Annual AASD competition will take place. Winning schools will be announced at the September 17th AAHS Gold Ribbon Game.
"Gold Ribbon Scavenger Hunt"– Search for gold ribbon decals hung at various businesses, schools, and other locations during the month of September. Found locations should be submitted by September 30th to brianmordenfoundation@gmail.com. Prizes will be awarded. More information will be online and on the Brian Morden Foundation's Facebook page.
Cancer continues to be the leading cause of death by disease in children under the age of 15 in the United States.
Tragically, 11 year old Kaylee Kruise lost her earthly battle to cancer in February 2021. She joins Emma Auker,
Kiera Chirdon, Maddie Shura, Erin Dodson, Katie Mills, Amelia Sharer, Eli Garrett, and Heather Miller, other
local children who, like Kaylee and Brian inspired many before losing their battles with cancer.
Hold onto your numbered childhood cancer awareness postcard for a chance to win some prizes. Winning numbers will be announced during the middle of the 6th inning on Saturday, August 28, 2021!
ALSO, you will be able to win prizes if you keep your numbered postcard for ALL Gold Ribbon Games!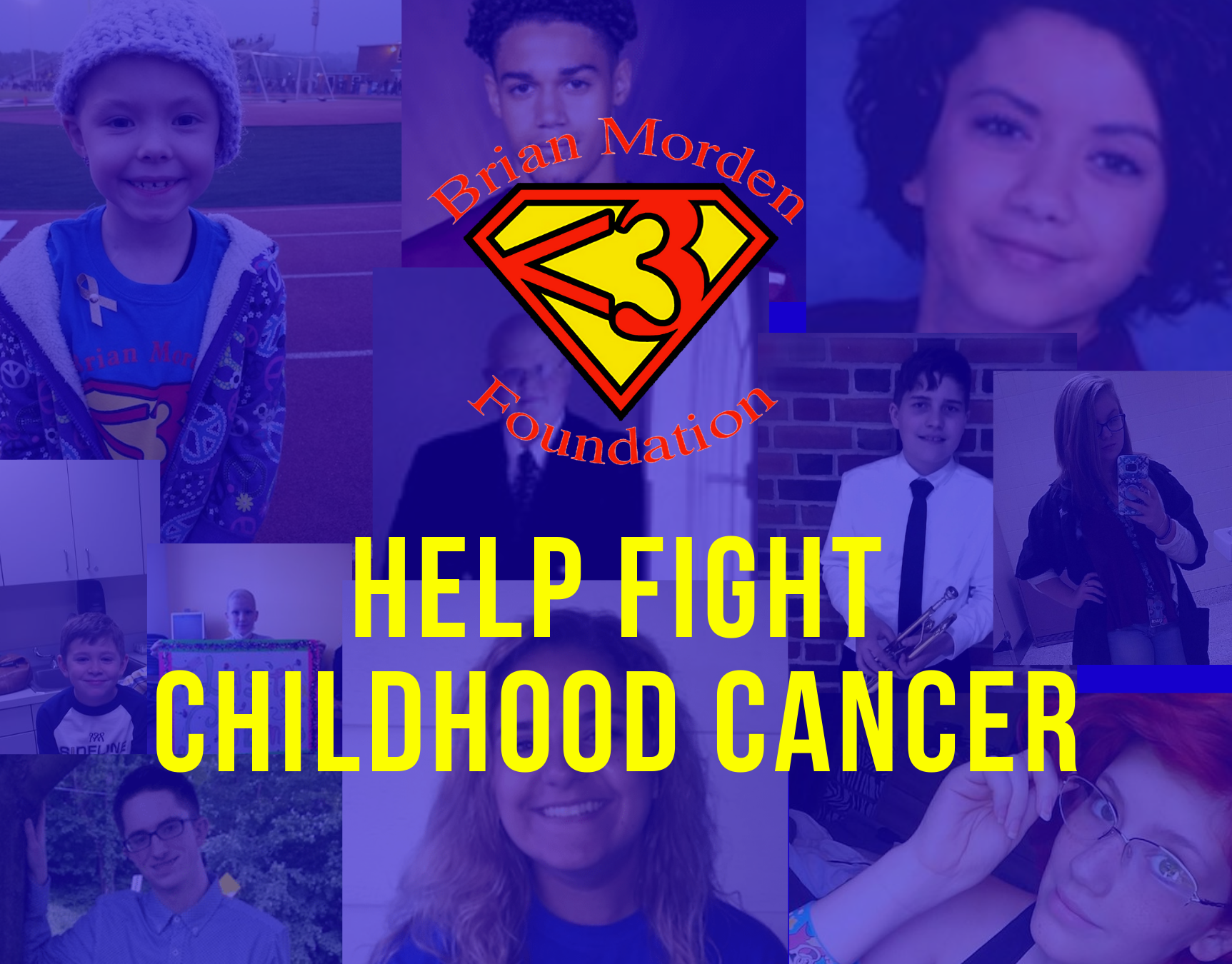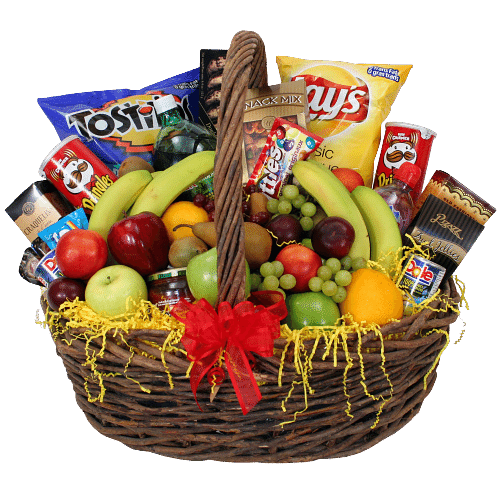 For a chance to win a Brian Basket, please visit the Brian Morden Foundation tables near customer service at the Curve Kickoff Event on Saturday, August 28, 2021!
Purchase a BE BOLD, GO GOLD t-shirt to wear at these events and support the Brian Morden Foundation!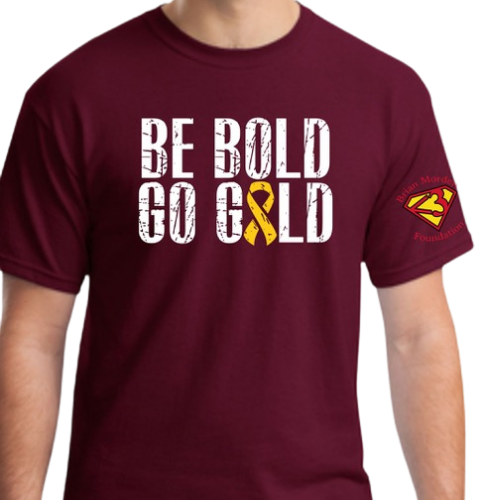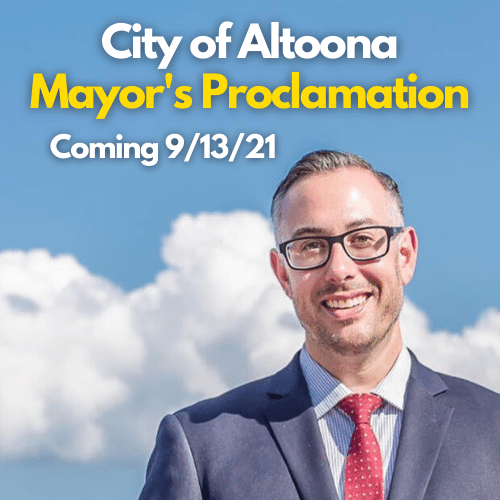 Matthew Pacifico – Mayor of the City of Altoona – will announce something VERY exciting! Stay tuned!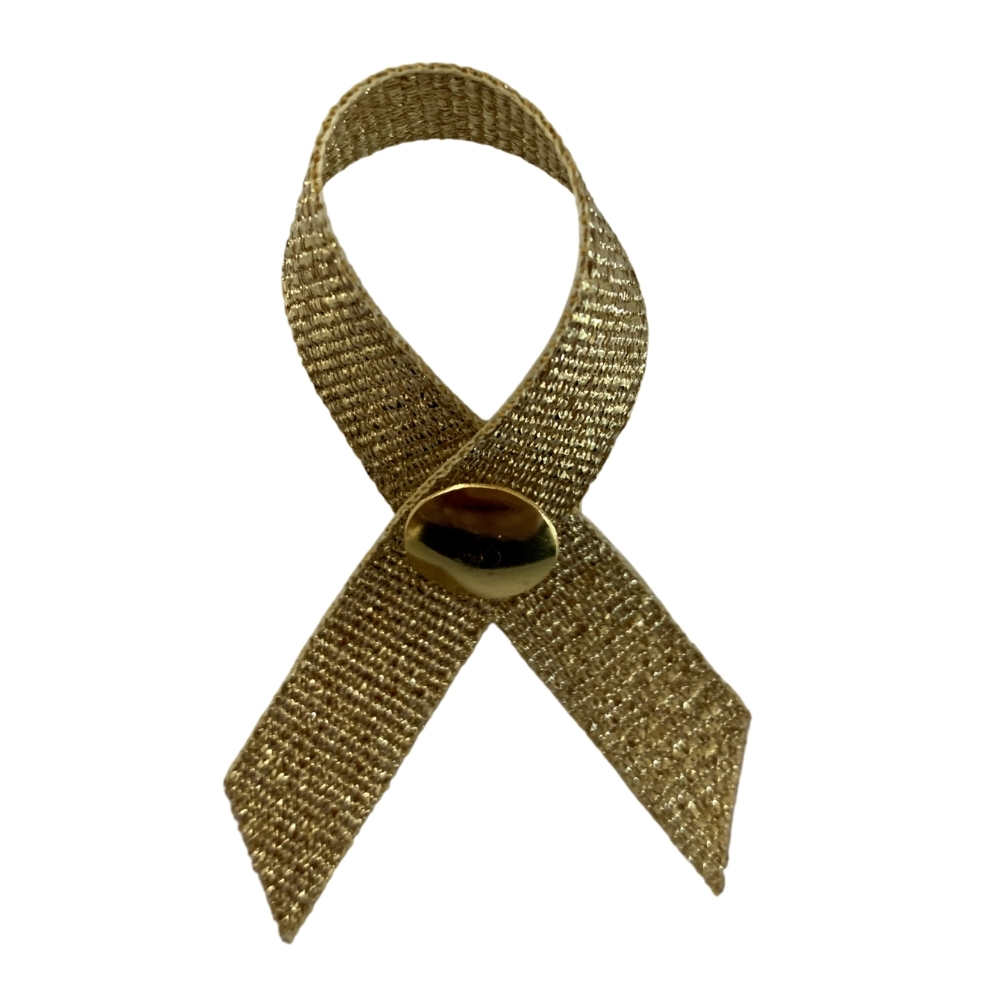 Friday, September 17th is Gold Ribbon Day!
Call Cathy Chirdon at (814) 931-4635 to order gold ribbons for your business or organization! Show your support by purchasing gold ribbons for your employees and staff.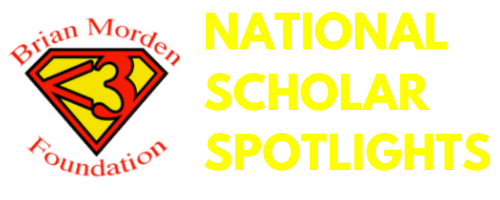 Congratulations to our 2021 National Scholarship Winners!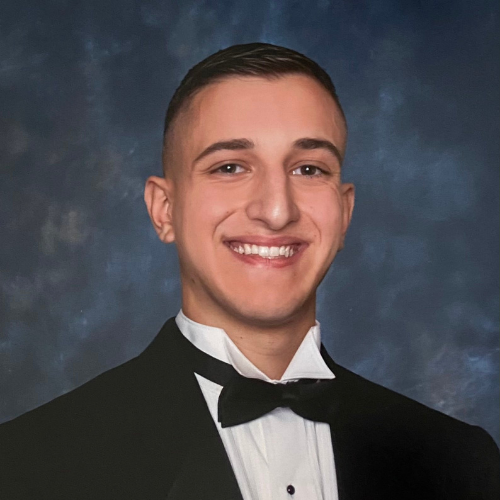 I was diagnosed with a medulloblastoma cancerous brain tumor on November 14, 2017. I then would go on to have brain surgery, receive proton radiation treatments, and receive 9 rounds of chemotherapy treatments that altogether lasted 14 months. My last chemotherapy treatment was on December 26, 2018.
My cancer experience has brought me closer to my family and has strengthened my relationship with my two best friends Oscar and Jamison who supported me throughout my whole time facing my cancer. Their friendship played a major role in lifting my spirits when I felt emotionally and physically drained as well as helping me through my feelings of social isolation that came with having cancer. Cancer has taught me what really matters in life such as our relationships with our family and our friends, the experiences that we share with each other, our physical and mental health, and helping others. I've learned that the quality, genuineness, and strength of these said relationships are what truly matters. Additionally, my experiences with cancer have affirmed my love for medicine and my inner calling to become a doctor to help others that are in situations similar to ones that I encountered. Lastly, my experiences have allowed me to become closer to my mother now that I know what she experiences on a daily basis. I have a newfound gratitude for how she carries herself and all that she has done for me and my family throughout my life.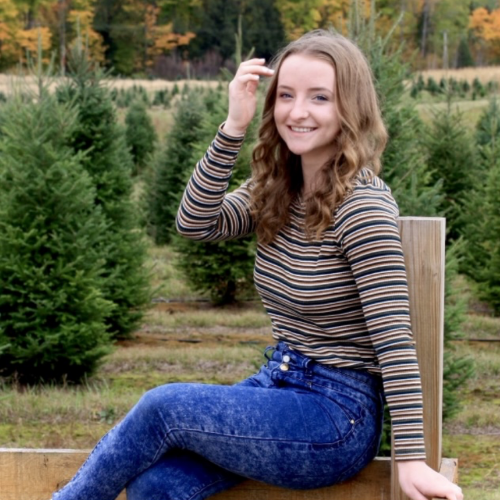 Even at the end of his road, he waited for me to come home to give me a freshly baked apple pie.
An older man who lived near my house had a large garden placed along the edge of a river. Resembling a stereotypical grandfather, his wardrobe primarily consisted of nice khaki pants and polo shirts. Occasionally, I would visit him and talk with him about his magnificent garden. All my probing questions were answered emphatically, whether it was the name of the plant, how it grew best, or what kind of maintenance the plant required. Whenever I stopped by, I promised to come back. He always responded with, "Oh, you better be back young lady! I'll be expecting you."
My visitations were filled with advice about not only growing plants but for living a joyful life. While letting me pick juicy red tomatoes, he would tell me about his loving wife and how much he missed her; however, he would also reassure me that it was alright because each day brought him one day closer to seeing her once more. While letting me dig up plump white onions, he told me about his daughters who lived close by. This man took every day as a blessing and spent his time doing what made him happy: gardening.
A few months into fall 2019, I was informed that he was diagnosed with lung cancer and in a critical condition. Shortly after, in late February 2020, I was diagnosed with Leukemia. With the diagnosis came some of the hardest changes in my life. I had to adopt a completely new lifestyle away from my friends back at home. About a week into treatment, I received a letter from him promising me a homemade apple pie for when I got home.
His strength inspired me to push forward, even when it seemed like everything was going wrong. I knew I would get to see him again, even if that meant listening to him give me a hard time for not visiting sooner. I came home a month after I was initially diagnosed. As I had hoped, my final visit before he passed was filled with laughter, love, and freshly baked apple pie.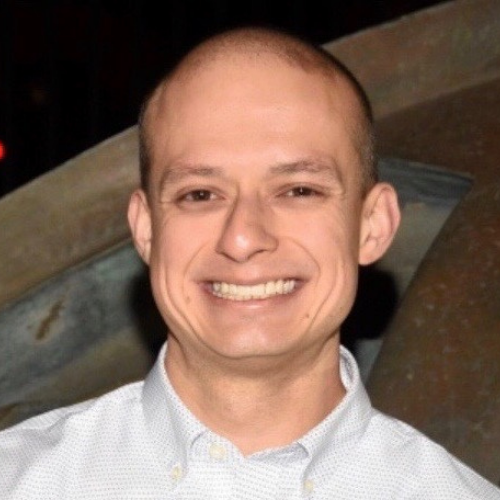 Timeline:
10/11/2016 bone tumor found at urgent care by x-ray
10/12/2016 MRI lower leg
10/14/2016 ortho appointment
10/17/2016 ortho oncology
10/19/2016 CT and bone scan
10/20/2016 Biopsy (initially diagnosed aneurysmal bone cyst)
11/2/2016 curettage and bone graft (second pathology done)
11/7/2016 date of bone angiosarcoma diagnosis
11/9/2016 medical oncology appointment
11/11/2016 portacath
11/14/2016 started chemo
Five rounds of AIM (adriamycin, ifosamide, mesna)
4/6/2017 limb salvage surgery with a flap by Dr. Valerae Lewis at MD Anderson2 more AIM
2 Gemcitabine/ Docetaxel
10 rounds of Taxol
Late 11/2017 completed chemo
Late 12/2017 started 6 weeks of radiation at MD Anderson.
Treatment completed 2/8/18
I stared at myself in the mirror, questioning if I saw fear or courage. Nevertheless, I gathered what courage I had, gripped the razor firmly, and grazed its blade across the surface of my head. I stepped out into the living room, and the room burst into overflowing tears. Their eyes darted to and away from the smoothness of my head. Somehow, their troubled faces gave me strength. Forced to set aside my dreams, I accepted the challenge. I was going to war, and the battle was for my life. With loved ones surrounding me, I was ready to face the enemy – the enemy that was inside of me. 
It was November 7th, 2016, when the phone rang. I picked up the phone to a calm, honest voice that spoke the words that would forever change my life. He said that the new pathology report from my recent procedure showed that my tumor was a sarcoma. I was speechless. The original biopsy had benign findings. After patiently repeating once more, he told us the next steps were chemotherapy and surgical resection.
Less than a week later, I was at the cancer center for my first chemo. My parents went to the informational chemotherapy class; I went to the floor for my appointment. The elevators opened to a line backed up out of the lobby. I took my place at the end of the line and squinted inside, finding nearly every seat filled. As I moved further into the room, I noticed people of every age, gender, and ethnicity surrounded me. Cancer does not discriminate. Sometime later, I received my patient's wristband and made my way to the next room. I stopped to hold the door to let others pass through. It reminded me of volunteering at the hospital, but as my wristband slid down my arm, I painfully remembered that I am the patient.
I descended to the chemotherapy floor for the first time. The infusion room had recliners, televisions, warm blankets, and snacks. However, it was far from paradise. I took my seat at the recliner by the window, and my parents stood nearby. The nurse rushed to get seats for my parents even though we were only allowed, one visitor. Caring for the patient means caring for the family. Joyful to have my parents at my side for support, I was saddened to find others alone. Each patient had IV bags hanging from poles that funneled into a network of tubing across their lap. My IV bag with a yellow label bolded with the words "Cytotoxic" just arrived. It was my turn for the infusion to begin.
Months had passed, and it was just another day at the cancer center. The staff greeted me and knew me by name now. I went through the motions as I received my wristband, labs, then vitals. My mind drifted away to a familiar scene of a Huber needle soaring through the air like a bee, stinging my chest, leaving me with the taste of saline marking the completion of chemotherapy preparation. Then suddenly, the door snapped opened. Now I am sitting in my oncologist's office. With welcoming words, he said, "How are you, my friend?". Mentally worn, I gave him a generic response. He must have known this because he began sharing exciting stories about baseball, school, and vacation. Captivated by stories about Fenway park and Spain, I finally felt at ease. Life exists outside of cancer, and that gave me hope. Today, I am grateful for the time he gave me. I learned that something as small as simple conversation makes a difference. Additionally, he taught me that a patient is greater than their disease.
I had the privilege of seeing illness through the eyes of a patient; consequently, I will never view medicine the same. All things considered, the lives of those who have passed have stood as the centerpiece for my motivation to apply to medical school. The memories I value most include the friendship I had with Michael through physical therapy. The unimaginable determination by my dear friend Ryan, who battled cancer for seven years. He, too, wanted to go to medical school. The encouragement Katie offered me through my major surgery, even in her worsening prognosis. Lastly, Beth, I met only once, but upon our meeting, she carried an indescribable joy despite her days being limited. I find it difficult to bear the title "survivor" when considering these memories; nevertheless, I am confident they would want me to live life fully and pursue my dreams. Before cancer, I dreamed of practicing medicine. Now, my dreams are unchanged, and my experience has only solidified my desire to become a physician. I believe my experience will allow me to connect with patients, families, and coworkers uniquely. Thus, I am eager to apply all that I have learned and look forward to becoming a physician.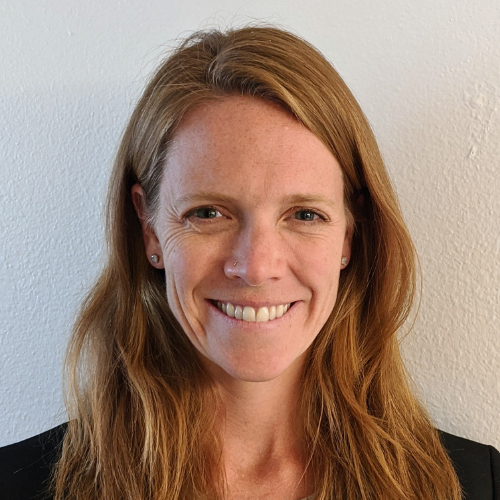 At four years old, I was exuberant to dress up for Halloween. I spent weeks with my mom and sister painting black and orange stripes on my costume, proudly parading around the house as a ferocious tiger. Two days before my big preschool party, I ran a very high fever. The fever stretched into the night and next day, unalleviated by conventional methods. After I became lethargic and pale, my parents took me to the emergency room where they waited for hours, anxious and uneasy. The blood tests and doctors confirmed their worst nightmare: I had leukemia.
I battled Acute Lymphocytic Leukemia for four years (1988-1992), enduring painful spinal taps, needlesticks, nauseating chemotherapy, and medical quarantine. As a family, we balanced thready finances and insane calendars full of medications, blood draws, transfusions, and weeks in the hospital. As a steroid-chubby, chemo-bald child, I was bullied frequently. I felt shame and embarrassment about my body and my experience. My family tried to keep activities as "normal" as possible, to give me a sense of stability, but I always felt like I didn't fit in with the other kids.
My experience with childhood leukemia ingrained a strong internal motivation to improve the lives of others facing an equally devastating diagnosis and ensuing medical complexity. From the time I was 9 years old through my early 20s, I was chair of my local American Cancer Society's Relay for Life team, raising over $30,000 for the fight against cancer. For many years, I gave my time as a mentor for Oncology Youth Connection (OYC), to empower young adults facing a cancer diagnosis. Medical Teams International granted me a scholarship to travel to Uzbekistan and Turkey, where I helped improve access to medical care in orphanages for vulnerable, medically fragile children. This volunteer work, community involvement, and personal history inspired a path towards a career in nursing from a young age.
In my late teens, I struggled with depression. I developed an eating disorder and switched colleges to move closer to home. My dreams of becoming a nurse faded into the background as I had difficulty continuing my studies. I was hospitalized for these issues, and engaged with the mental health services required by the treatment program. After supportive sessions of therapy and years of difficult emotional exploration, I was able to link my mental and physical challenges to my earlier experience facing childhood leukemia. I realized my most significant obstacle, childhood cancer, continued to affect me. I consider childhood leukemia to be my greatest challenge, and this experience has continued to inspire and inform my choices.
With continued therapy and reflection, I re-engaged with my studies, and completed nursing school. Now as a pediatric nurse, I have the honor of caring for children with medical complexities including cancer. From experience, I know that fear, pain, and suffering related to medical trauma has documented lasting impacts on the physical and emotional well-being of a person. According to the National Child Traumatic Stress Network, "medical traumatic stress refers to a set of psychological and physiological responses of children and their families to pain, injury, serious illness, medical procedures, and invasive or frightening treatment experiences."
With God's grace, years of reflection, and emotional support, I have maintained remission and aspire to be a Nurse Anesthetist. I would like to study the impact of emotional distress and medical trauma and provide educated, informed care for vulnerable pediatrics and families. As a Nurse Anesthetist, I can focus on the reduction of pain, fear, and trauma and give the gift of peace to vulnerable individuals.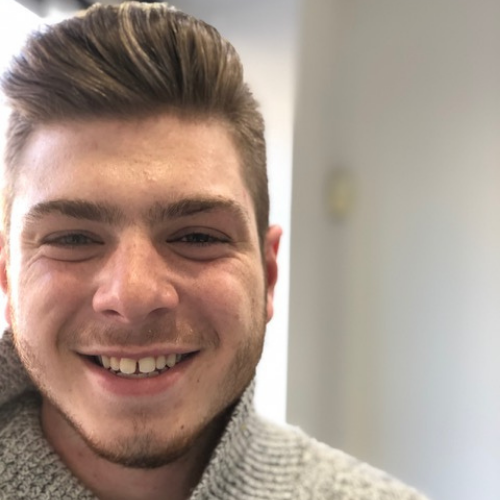 Sure, I was diagnosed with Osteosarcoma December of 2009. I was 3 weeks shy of my 9th birthday. Cancer was hard, mentally, physically and emotionally. You don't get a break from treatment and you have to stay on top of school or you fall behind. Your friends don't know what to do because they are out living their lives, so you're lonely. Just hard! Then when you are finished with chemo, you ring the bell… but cancer is always and will always be in the back of my mind.
Each place/season/time of life has placed an amazing human being in my path. In the hospital during chemo there was nurse Jodi, at Camp Boggy Creek there was Kimmie, but one that always stands out is Ronnie. I met Ronnie right after I finished chemo and my mom was putting me into everything she could think of to give me the confidence to function with a prosthetic leg. So she put me in this workshop to learn to rock climb. It was challenging and exciting. I was ten and had a blast. Ronnie not only taught the class he made prosthetics. After two years of working with me in workshops, and continuing to ask my family to come to where he works on prosthetics, my family took the 2 hour drive and were blown away. Ronnie took his time, showed me things, made me a new leg (and about 15 more after that). My ability to walk was never the same. He changed me because of his dedication, his passion and his empathy to want to make others, like me have a great life. Ronnie truly made my life (and many other peoples lives) better.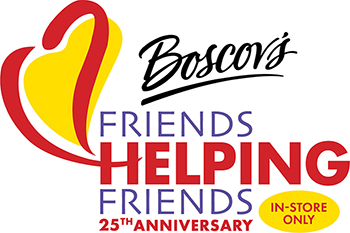 Call Cathy Chirdon at
(814) 931-4635

to purchase your Boscov's Shopping Pass today!

Hold onto your numbered childhood cancer awareness postcard for a chance to win some prizes. Winning numbers will be announced during the middle of the 6th inning on Saturday.
25% OFF*
SHOPPING PASS
*LOWEST SALE PRICE
ONE DAY ONLY – OCTOBER 20, 2021
SHOP 8AM – 11PM
Researchers Report
Progress in their Projects
In January 2020, the Brian Morden Foundation presented a $35,000 check to Kelly Bailey, MD, PhD. Dr. Bailey is a physician scientist at the UPMC Children's Hospital of Pittsburgh. This donation was made possible because of the success of "Keira's Dream … a concert to benefit the Brian Morden Foundation," which was held in December 2019. Dr. Bailey's clinical and research focus is on the adolescent bone tumor Ewing sarcoma, the type of cancer that took Brian Morden's life. The goal of Dr. Bailey's work is to discover more effective treatment combinations for patients with metastatic or relapsed Ewing sarcoma. Currently, Dr. Bailey is preparing two manuscripts for publication to share her findings and to collaborate with others in the field. For more information, please see this summary.
In addition, The Brian Morden Foundation continues their partnership with Philadelphia based Alex's Lemonade Stand Foundation (ALSF) in the fight against childhood cancer.
In September 2019, during National Childhood Cancer Month, the BMF was thrilled to be able to present a check to Alex's Lemonade Stand Foundation to co-fund two projects.  The year 2019 was significant for both Brian Morden Foundation's co-founder/president Dawn Morden and vice-president Barbara Piper. Their sons (Brian Morden and Tim Piper), both born in 1984, would have been 35 in January and April respectively had their lives not been cut short by cancer. The Brian Morden Foundation Board of Directors chose to honor and remember Brian and Tim in a meaningful way using donor funds that were designated for research. The $35,000 donation was symbolic of the 35th birthdays Brian and Tim should have been celebrating.
Dr. Ferrando and Dr. Mullighan, partners in the "Crazy 8 Initiative" representing Columbia University and St. Jude Children's Hospital, recently sent a brief project update regarding platform development for target identification in high risk pediatric leukemias.
Dr. Javed Khan, M.D. from the National Institute of Health and a participant in the ALSF's "Crazy 8 Initiative," submitted a final report summary about his project "Targeting Fusion-Driven Sarcomas." Dr. Khan anticipates the publication of information and data regarding this project and plans to continue to the next phase of his work.
The Brian Morden Foundation looks forward to supporting these and other future promising research projects, several of which will be funded due to the generosity of a recent donation made in memory of Fred and Patricia Young. In addition to research, the Young donation enabled the BMF to provide gas cards to help with transportation costs to our local children and families battling childhood cancer. Easter for Eli baskets and filled Easter eggs provided by the Blair County Chapter of the Pennsylvania Association of School Retirees were delivered along with the gas cards and Fourth of July Brian Bags.
<3 <3 <3 <3 <3 <3 <3
Congratulations to our
2021 Brian Morden Foundation
Scholarship and Award Winners!
Brian Morden Memorial Scholarships
Seth Brunnhuber
Sophie Auker in memory of Emma Auker
Colten Allison in memory of Heather Miller
National Winners
Giancarlo Cusimano
Alexandra Hagan
Michael Scott
Mary Thies
Bryce Williams
Erin Dodson Memorial Scholarship
Brian Morden Foundation
Survivor Award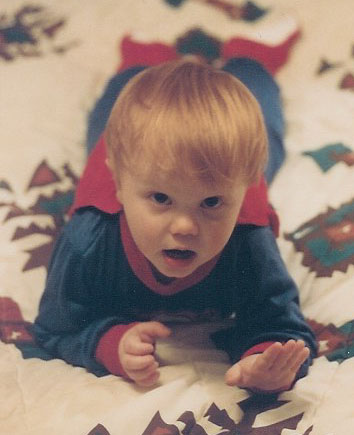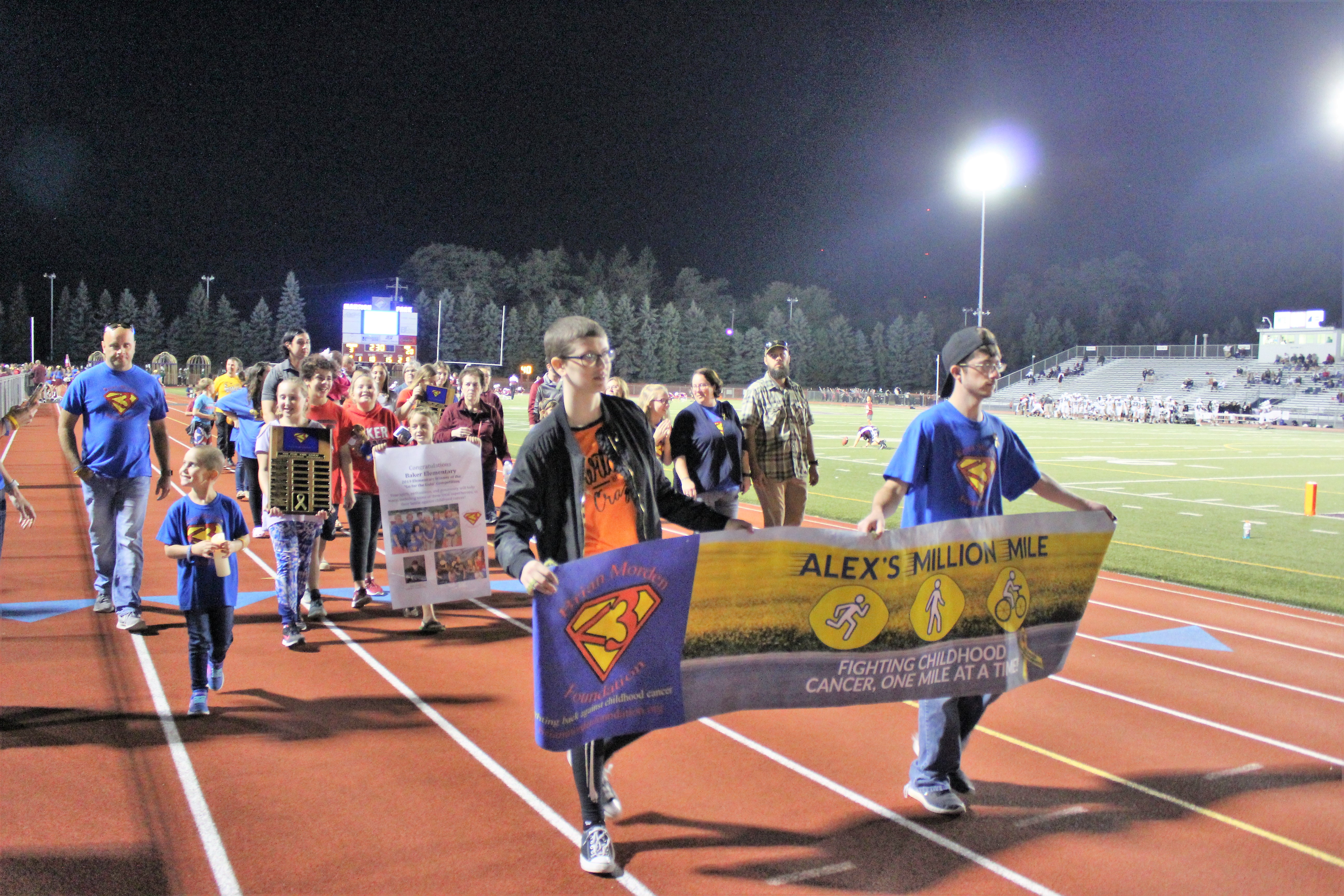 To send your gift by mail, please send your check to:
Brian Morden Foundation
2809 Columbia Drive
Altoona, PA 16602
Thank you for your support!